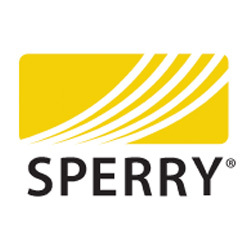 CDL Driver
Sorry, this job has expired.
Greensboro, NC
Sperry Rail is looking for CDL drivers now. This is a terrific career opportunity with outstanding growth potential-you could have career advancement opportunities after 6 months of employment!

Key benefits to working at Sperry include:
• Competitive pay and benefits package
• Meal allowance
• 4 weeks vacation
• Yearly retention bonus of $7,500
• Safe and positive work environment
• Opportunities for growth and extensive travel
• Commitment to training and personal development
• Investment in innovation and the latest technologies
• Job security-Sperry has never experienced any layoffs.

Our highly trained CDL driver professionals go through rigorous training that exceeds industry standards. As the largest railroad testing company of its kind, Sperry is able to deploy extensive resources and technologies to meet virtually any client's requirement, worldwide.

• High school diploma or GED

• Valid CDL
• Ability to travel 3 months at a time

• Locate rail defects using nondestructive testing.

• Good communication skills

If you would like to become a part of our growing company and extraordinary team, please don't hesitate to apply.

Why work at Sperry?
We are making the world a safer place by providing non-destructive testing services and products to the railroad industry, across the globe. We are committed to our employees and provide many opportunities for training, development and advancement.

We are an Equal Opportunity Employer.




http://jobpostmedia.com/privacy-policy/

8722